Dear friends,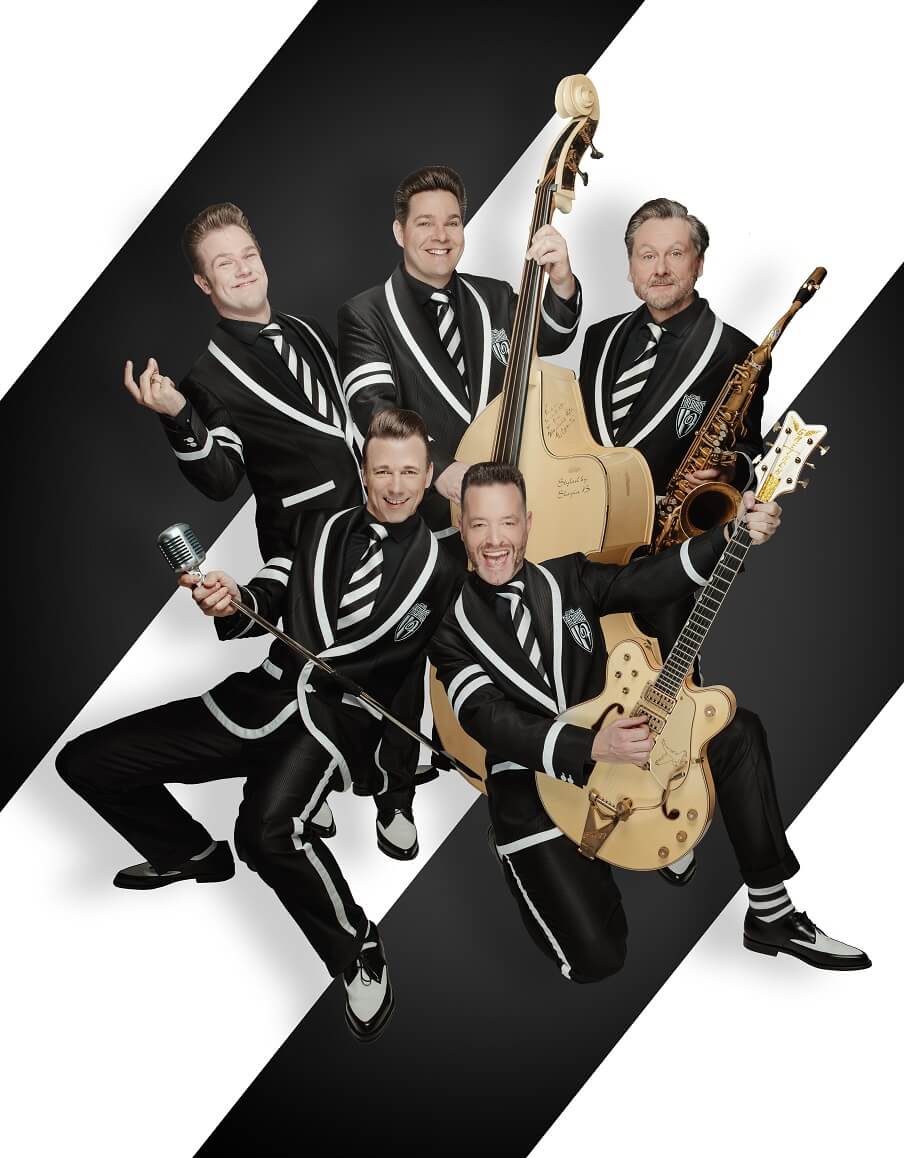 Yes, we will cruise again!
"The new Firebirds Rock'n'Roll Cruise" awaits you in October 2023:
We have selected the best route in the eastern Mediterranean for you.
Our exclusive ship COSTA DELIZIOSA suits our theme cruise because of its innovative design, refined materials and the unique art of the sculptor Pomodoro and the architect Farcus has been embellished. The Costa Deliziosa is a dazzling jewel in the Costa fleet: elegant and comfortable in one, the perfect expression of the Italian lifestyle. Delicious down to the last detail: Polished steel and Murano glass underline the names of the decks, which are named after ornamental flowers.
Our Rock'n'Roll Cruise will again be an unforgettable music and dance festival in 50's style. The proximity to over 100 artists and an unforgettable holiday experience with fantastic cities like SPLIT, the breathtaking island of SANTORIN, the Greek capital ATHENS or DUBROVNIK are waiting for you.
Not only on our two days at sea do we offer you varied entertainment with many bands, vinyl DJs and show dancers. Interesting dance courses or vintage fashion labels send their models onto the catwalk. In short: Pure Firebirds Festival on the high seas!
Together with you we will bring the Firebirds Festival to the high seas again in October 2023! We listen to the concerts, celebrate pool parties, learn new dance steps during the dance workshops and swing it Dancing at Record Hops − not forgetting the culinary highlights of the Costa Deliziosa.
Let's cruise again - a week's dream vacation in the eastern Mediterranean with musical highlights from the Firebirds and many other artists!
We are looking forward to it!!!
Your Firebirds
---
BoozeBombs (© tm_fotografie), DJ Heidi (© FOTOAST), Earl Jackson (© Picasa), Peter Kraus (© 2014 Mike A. Kraus & Marc O. Perino), Sugar Mamas Revenge (© GERALD ULMANN PHOTOGAPHYL)